Branded Duffles and Travel Bags
MAHI is a market leader in leather tanning, design and embroidery. We offer a bespoke approach to creating beautifully crafted leather products for a range of corporate clients.

Our corporate solution is available on our entire range at competitive bulk discounts.
Our corporate service is available on all MAHI products and comes with significant bulk discounts.
The entire process, from enquiry to delivery, typically takes no more than two weeks.

1. Contact us with your choice of product from our range, preferred colours and the number of items required.

2. Our design team will get straight back to you with a visual mockup of your branded bag or accessory (a physical sample can be sent out to you if necessary).

3. Once happy, place your order (up to 50 units will arrive within 10-12 business days, larger orders may take longer).

Every MAHI is covered by a one year warranty as standard. MAHI donates $1.50 from each sale to FRANK Water Charity. Choose from a range of premium leathers including Full Grain and Buffalo Leather complimented with 100% cotton linings, robust brass fittings and YKK zippers. Every MAHI is packaged inside a complimentary dust cover.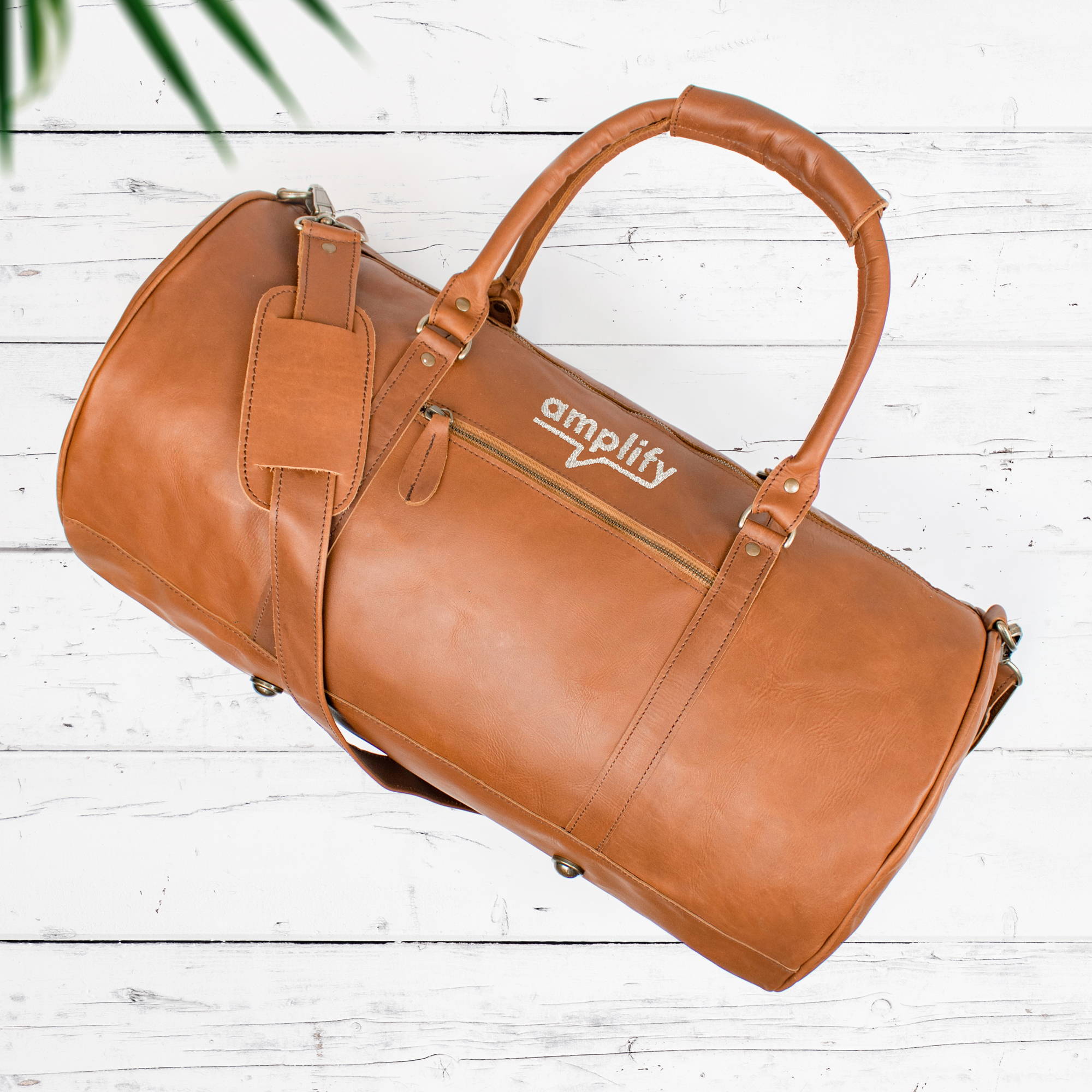 Q. How long will it take to get my order?
A. Within 10-12 business days, larger orders may take longer.
Q. Can I edit MAHI designs?
A. Yes - we're able to make minor edits to our existing designs.

Q. How much does it cost?
A. We are able to offer significant discount to our retail prices for large orders. The final price depends on the complexity and quantity of your order.

Q. Can you ship to individual addresses?
A. Yes but this may incur additional shipping costs.
Q. What if I'm not happy with my order?
A. Every MAHI comes with a 1 year guarantee - we'll immediately replace any defective items at no charge.

Q. Where are our products made?
A. Every item is made to order in our family run workshop in Northern India, checkout our workshop page to learn more.
Unmatched value and piece of mind. Every MAHI is covered by a 1 year warranty guarantee.
Custom Branded Luggage With MAHI
Every MAHI is handmade to order with premium leather, robust YKK zippers and premium brass fittings. Partnering with MAHI to produce your very own custom branded luggage means leveraging three generations of leather expertise as well as all of the piece of mind that comes with our one year warranty and impeccable reputation.
From your initial enquiry we can have your concept designed and on your desk within two weeks.